The 'Work on the Go' Collection
Life is busy, and can take you anywhere. Whether in a rush or not, get out the door faster, with more hands free, while looking your best.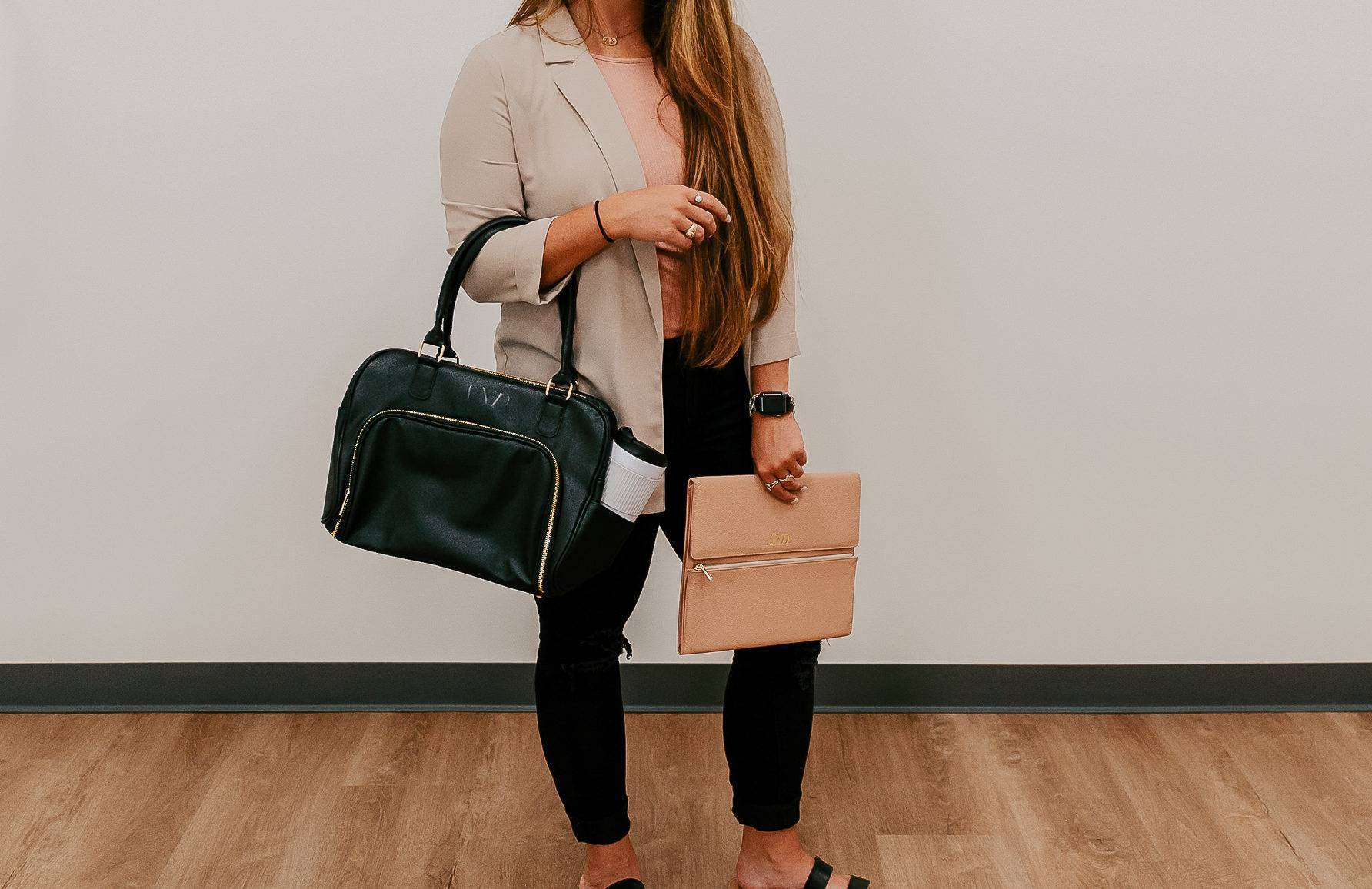 We'll just say it - the lunch purse is a game changer for the women who run the world (or, sometimes feel like they run around the entire world in a day).
Sometimes the $5 cup of average tasting coffee is worth it. Sometimes it's not. But most times, we're running out the door to get somewhere in the morning.
$30.00
Let's hear it for the ladies who use (laptop) protection! Safety first. Actually, we'd have to say it's a tie between safety and style. Good thing we can confidently say The Laptop Clutch scores 10/10 on both.
$50.00
The 'Gym ain't life' Collection
We love the gym; but we love other things, too. This collection is for those who are on the go, on the quest to live a healthy life, and aren't willing to sacrifice style and functionality on the way.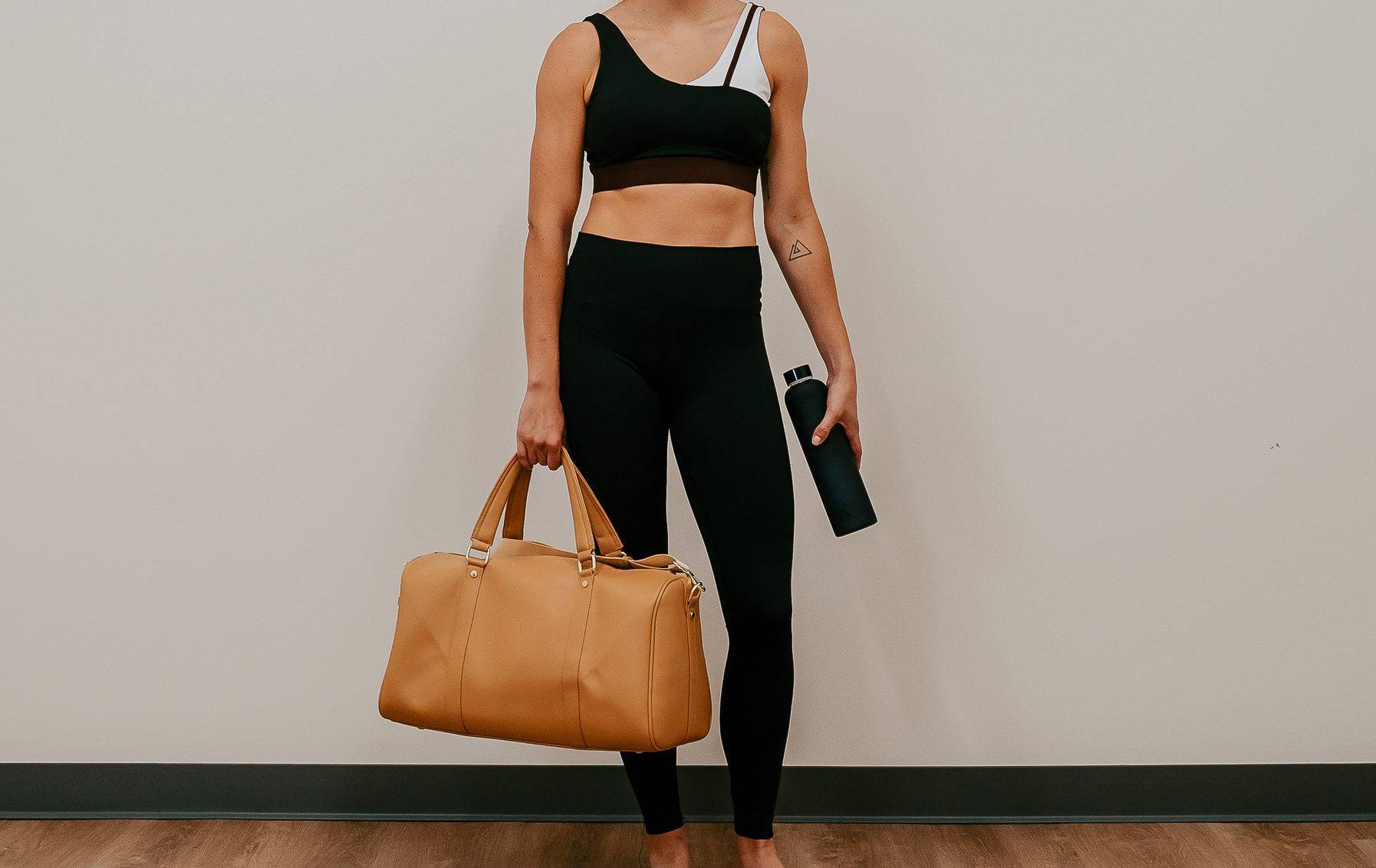 Meet The Corporate Duffel - for the lunch break gym dash, the work trip, the weekend getaway, and everything in between. 
$85.00
Look good, play good. Feel good, fight good. Wear lightweight, lift heavy weight. Pick a mantra, and then pick your favorite color combination.
$55.00
Agree to agree - metal bottles make water taste weird. And a girl on the go has got to hydrate. Meet the water bottle - tall (20oz), dark (unless you order white) and… easily hand-held due to it's slim design.
$25.00
The 'kick-ass, kick-back' Collection
Rest will always be foundational to success. Celebrate the little moments of quiet you find in your day with the Kick Ass, Kick Back collection.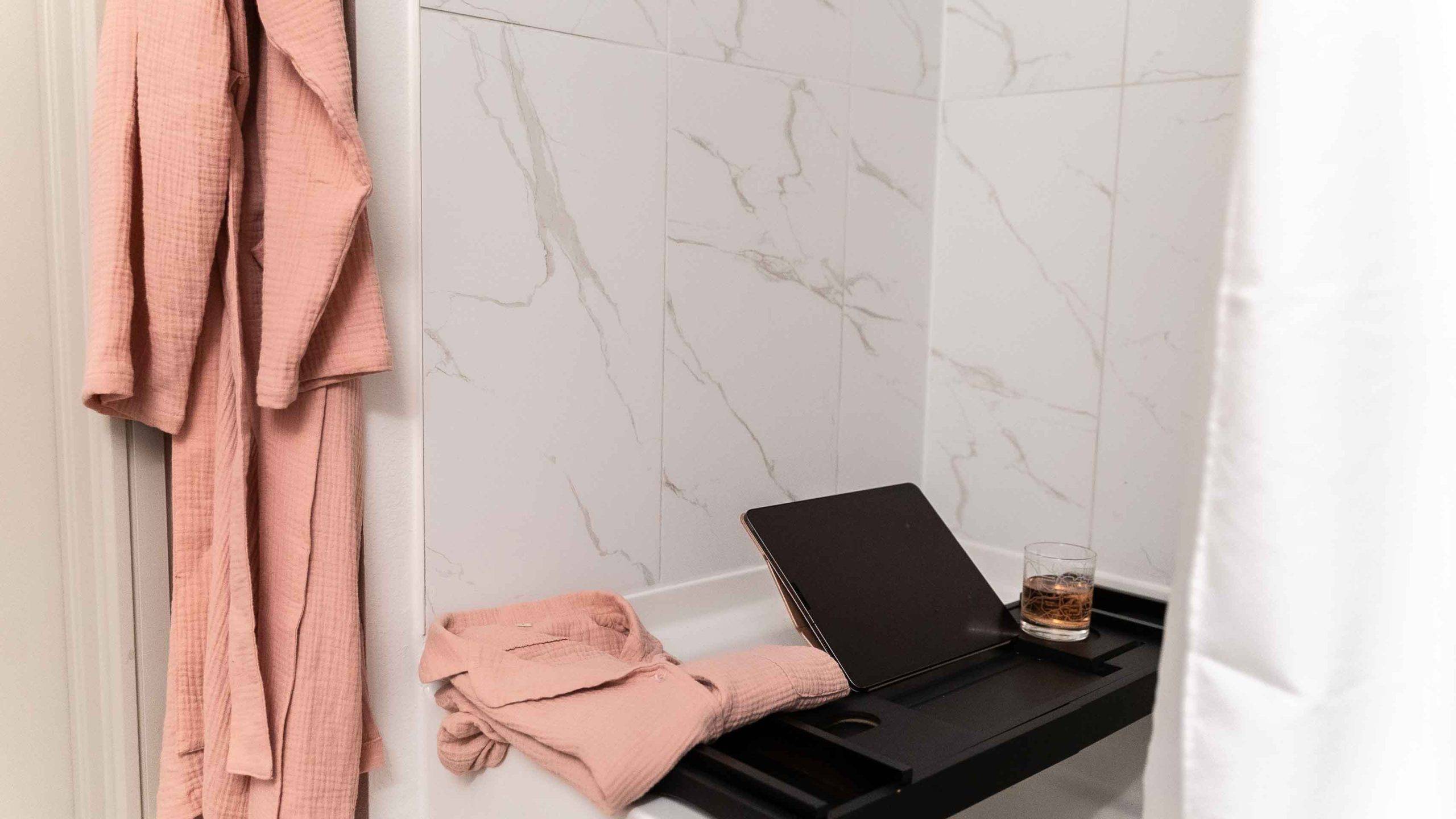 2-ply gauze cotton - the fabric you've probably never heard of, and the one that's about to change your life for the better. 
$55.00
There is a time and a place for sleeping in an old t-shirt and no pants. There's also a time and place for sleeping in Pajamas that feel like a cloud. That time is now and that place is on 'ya body.
$50.00
Whether you're looking for a chick-flick and bubble bath kind of night, or just pulling a late night wrapping up the day's work, the bath caddy gets the job done.
$55.00